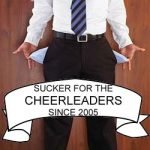 Joined: March 8, 2005 12:56 pm
Last seen: December 9, 2022 9:43 am
Not every disease is visible. Not every pain comes from an obvious wound. Some people you see day-to-day may be suffering in ways you or I may never understand and fighting just to live a normal life. October is Facial Pain Awareness Month. October 7 is Trigeminal Neuralgia Awareness Day. Please consider contributing to the Facial Pain Association and together we can find a cure.