Head Coach Bob Motzko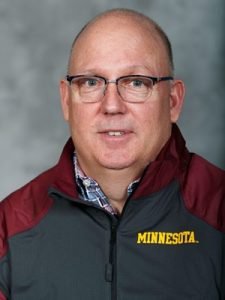 A native of Austin, Minn., Motzko was an assistant coach at Minnesota from 2001 to 2005. During his time in the Twin Cities, the Gophers captured back-to-back national championships in 2002 and 2003. He worked with Hobey Baker Award winner Jordan Leopold, as well as six All-Americans during his first stint at Minnesota. He was also on the bench as Minnesota claimed back-to-back WCHA tournament championships in 2003 and 2004. Following his four years with the Gophers, Motzko spent 13 seasons building St. Cloud State into a championship program. The Huskies advanced to the NCAA tournament eight times under his leadership, including a run to the Frozen Four in 2013. While in St. Cloud, Motzko helped develop Hobey Baker Award winner Drew LeBlanc, along with eight All-Americans. He previously coached collegiate hockey at Miami (OH) and Denver, helping Miami win the CCHA title as associate head coach in 1993. He graduated from St. Cloud State in 1987 as a two-time men's hockey letter winner. He also served as an assistant under Herb Brooks at his alma mater for one season. During his college head coaching career, Motzko has been recognized as a conference coach of the year five times, most recently in 2020 by the Big Ten. He previously won the award twice in the WCHA (2006, 2007) and twice again in the NCHC (2014, 2018). USA Hockey has twice tasked Motzko with leading the U.S. National Junior Team at the IIHF World Junior Championship. In 2017, Motzko led Team USA to an unbeaten run at the tournament, which culminated in a gold medal – the fourth all-time for the U.S. Motzko returned as head coach for the National Junior Team in 2018, leading the squad to a bronze medal. Motzko has twice led teams in the United States Hockey League (USHL) as head coach and general manager. He spent four years with the North Iowa Huskies, leading his 1989 team to the Junior A national championship. He was named the league's coach of the year of that season. He also led the Sioux Falls Stampede for the team's first two seasons of existence, and was named the league's GM of the Year in 2000 for his work there. Contract runs through the 2025-26 season
Gallery
Associate Head Coach Steve Miller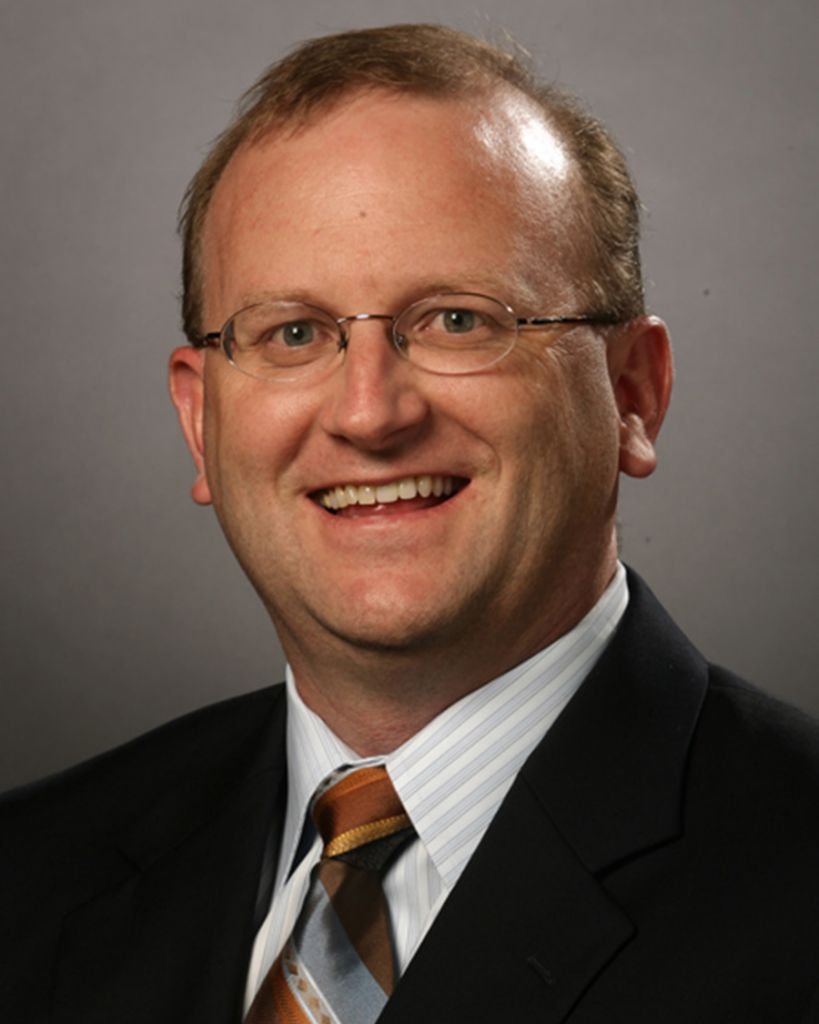 A native of Sun Prairie, Wis., he most recently served at Ohio State as its associate head coach for the previous five seasons and helped guide the team to an NCAA Frozen Four appearance in 2018, his first campaign with the program. The Buckeyes claimed their first Big Ten Conference regular season title in his second year and earned an at-large berth into the NCAA Tournament. The next season, OSU was 10th in the PairWise rankings and poised for a program-record, fourth-straight NCAA Tournament appearance before the remainder of the 2020 season was canceled for the COVID-19 pandemic. While at OSU, he coached All-Americans Tanner Laczynski and Mason Jobst, who is also the all-time leading scorer in Big Ten conference games, along with 18 players that earned All-B1G honors.
Prior to joining Ohio State in 2017, Miller enjoyed successful stints with both the Air Force Academy (2015-17) and Providence College (2014-15). As director of hockey for Air Force, he helped the Falcons capture the 2017 Atlantic Hockey Championship and advanced to the NCAA Quarterfinals. At Providence, he was an assistant coach and helped the Friars claim their first-ever national championship with a 4-3 victory over Boston University in the 2015 title game.
Miller spent 19 and a half years as an assistant and associate head coach with the Pioneers as the team won back-to-back NCAA Championships in 2004 and 2005. During his time at DU, the team won three WCHA regular season championships and claimed the WCHA Final Five title four times. With the Pioneers, Miller coached and recruited 45 NHL draft picks, 65 all-league selections, 17 All-Americans and two Hobey Baker Memorial Award winners, Matt Carle (2006) and Will Butcher (2017). The 2004 Denver team also was inducted into the school's Hall of Fame Class of 2014. While not on the Pioneers' staff for their national championship in 2017, he was an integral part of building the team as he coached or recruited 19 players on the squad.
Miller began his coaching career at his alma mater, St. Mary's University in Winona, Minn. The squad won the 1989 MIAC playoff championship and advanced to the quarterfinals of the NCAA Tournament.
He moved from there to Miami University, where he spent three seasons under head coach George Gwozdecky. Along with Motzko, an assistant coach, the Redhawks won their first CCHA title in 1993 and made their first-ever appearance in the NCAA Tournament.
As a student-athlete at St. Mary's, Miller played three years of varsity hockey. He was named the team's Most Inspirational Player as both a sophomore and senior and earned Most Improved Player honors as a sophomore. In 1988, he helped the Cardinals to their first MIAC Championship in 23 years and the team set the school record for victories in a season (22), a mark that still stands.
Assistant Ben Gordon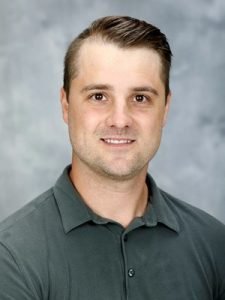 Gopher Hockey alum Ben Gordon enters his fifth season as an assistant coach for the Maroon & Gold in 2022-23.
The 2020-21 season saw Gordon help the Gophers capture the Big Ten tournament title and return to the NCAA tournament for the first time since 2017 while the program won its first NCAA game since 2014 to earn an appearance in the NCAA West Regional Final.
Gordon and the Gophers improved on the performance the following year in 2021-22 — winning the Big Ten regular-season championship and advancing to the NCAA Frozen Four for the first time since 2014.
A native of International Falls, Minn., Gordon returned to the University of Minnesota after serving as the associate head coach for the Chicago Steel in the United States Hockey League (USHL) during the 2017-18 season. He previously served on the Gophers staff in 2016-17 as director of hockey operations when the Maroon & Gold claimed the 2017 Big Ten Regular-Season Championship and helped the Tri-City Storm capture the 2016 USHL Clark Cup as an assistant coach in 2015-16. Gordon's first foray into coaching came during the 2014-15 season as an assistant coach and later as interim head coach at St. Scholastica in Duluth.
Gordon was a four-year letter winner with the Gophers from 2004-2008 and recorded 98 points (39 goals, 59 assists) in 148 career games. The forward helped Minnesota to back-to-back regular-season conference titles in 2006 and 2007 while the Maroon & Gold added a conference playoff title in 2007. Gordon was named the team's Dr. V. George Nagobads Unsung Hero in 2006. Following his college career, he played in 362 professional games with 380 points over six seasons before transitioning to coaching.
Graduate Manager Paul Martin
A native of Elk River, Minn., Martin was a three-year letter winner for the Maroon & Gold while recording 97 points (20 goals, 77 assists) in 127 career games at Minnesota. The defenseman, who was an all-conference selection in each of his three seasons of college hockey, helped the Gophers to three-straight NCAA tournament appearances including back-to-back national championships in 2002 and 2003.
Martin, who also won the Broadmoor Trophy with Minnesota in 2003 as WCHA playoff champions, was a Second Team All-American in 2003 while also earning his second-straight Second Team All-WCHA accolade. The defenseman was also named to the WCHA All-Rookie Team in 2001. Martin remains 15th in Gopher Hockey history among defensemen with 97 points while he is 12th among defensemen with 77 assists.
A second round selection (62nd overall) in 2000 NHL Entry Draft, Martin went on to play 14 seasons in the NHL with the New Jersey Devils, the Pittsburgh Penguins and the San Jose Sharks with 870 regular-season appearances and 320 career points (50 goals, 270 assists). Moreover, the defenseman led his teams to the playoff in each of his 14 seasons with 122 Stanley Cup playoff games and 46 playoff points (six goals 40 assists). With the exception of a short AHL stint in his final season on the ice and one season in Switzerland during the 2004-05 NHL lockout, Martin played his entire professional career in the NHL before retiring in 2018.
On the international stage, Martin was named to the U.S. Men's Olympic Team three times in his career (2006, 2010, 2014). Prior to joining the Gophers, Martin closed out his prep career at Elk River High School as the Mr. Hockey Award winner in 2000 as the top senior high school boy's hockey player in the state of Minnesota.
Off the ice, Martin created the Shine A Ligh7 Foundation in 2017. The Shine A Ligh7 Foundation is a non-profit organization raises awareness and reduces the stigma for those affected by bullying, depression, and mental health issues.
Martin earned his bachelor's degree from the University of Minnesota in 2021 and is currently working toward a master's degree in youth development and leadership.
Strength & Conditioning Coach Cal Dietz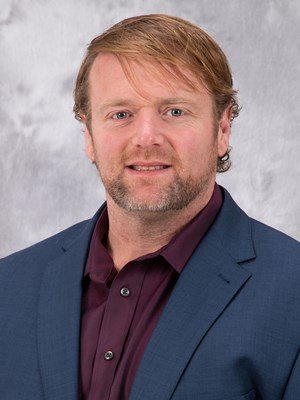 Cal Dietz joined the Athletic Performance staff at the University of Minnesota in 2000. He is currently an Associate Director of Athletic Performance and works directly with the Men's & Women's Ice Hockey programs. Dietz has worked with several programs over the course of his career with the Gophers including Men's Basketball, Men's & Women's Golf, Men's Swimming, Track & Field, Baseball and Wrestling. Dietz's athletes and teams have achieved numerous accolades including 11 NCAA National Championships, 35 B1G/WCHA Championships. 540+ All-American honors, 30 B1G/WCHA Tournament Championships, 22 NCAA Final Four appearances and several Olympic and World Championships.
The Shelby, Ohio native earned his Bachelor's degree in Physical Education from the University of Findlay in 1996. Dietz was a 2-sport athlete at the University of Findlay and was part of 3 National Championships: 2 with Football and 1 with Wrestling. He was a 2 time NAIA All-American in Football and was the NAIA National Duals MVP in Wrestling. He was the NAIA College Sports Magazine Athlete of the Year in 1995 and was inducted into the University of Findlay's Hall of Fame in 2005.
Dietz was a Graduate Assistant Strength & Conditioning Coach at the University of Minnesota and completed his Master of Education degree in 2000. Dietz worked with the Gopher Football program and assisted with a majority of Olympic sports during his time as a GA.
Dietz worked briefly at the University of Findlay as the Strength Coordinator and oversaw 26 Men's & Women's teams prior to his return to Minnesota. He also was the Offensive Line coach with the Football program, coordinated the university's fitness center and taught strength and conditioning classes.
Cal is a Certified Strength & Conditioning Specialist (CSCS) by the National Strength & Conditioning Association (NSCA) and is certified in Reflexive Performance Reset (RPR).
Director of Operations Jacob Leroy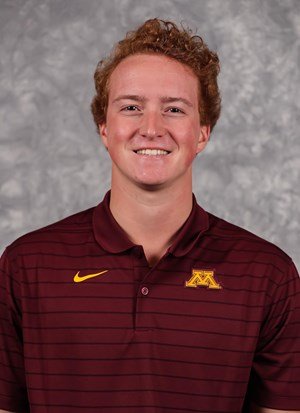 A native of Dublin, Ohio, LeRoy spent four seasons on the staff at Ohio State prior to joining the Maroon & Gold – serving as a student assistant of hockey operations. During his tenure with the Buckeyes, the program made two trips to the NCAA tournament including the team's second-ever Frozen Four berth in 2018 and was poised for a third trip to the national tournament in 2020 before the season was canceled due to public health concerns. Ohio State also added a Big Ten regular-season title in 2019 for the program's first Big Ten crown and second-ever regular-season conference championship. For his contributions to the program, LeRoy was awarded a varsity letter.
A 2021 graduate of Ohio State, LeRoy received a bachelor's degree in business administration and specialized in finance.
Volunteer Goaltending Coach Brennan Poderzay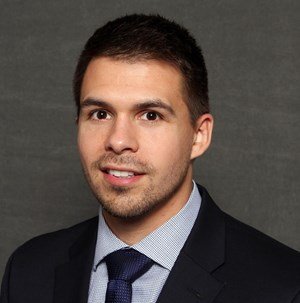 A native of Tower, Minn., Poderzay came to the University of Minnesota after spending six seasons in the same role at Minnesota State. With the Mavericks, Poderzay coached Dryden McKay for three seasons as the three-time WCHA Goaltending Champion and two-time All-American was named a Hobey Baker Award Hat Trick finalist, a Mike Richter Award finalist and the WCHA Player of the Year in 2021. In his six-year tenure in Mankato, Minnesota State won five WCHA regular-season titles and advanced to the NCAA Frozen Four for the first time in program history last season.
Poderzay previously served as a Minnesota Regional Goalie Scout and as a mentor for the USA Hockey National Team Development Program.
As a player, Poderzay spent three seasons at St. Scholastica before a six-year professional career. He earned a bachelor's degree in business management from St. Scholastica in 2013.
Athletic Trainer Jeff Winslow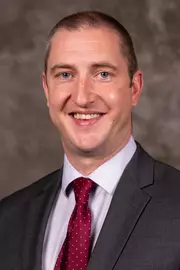 Jeff Winslow joined the Athletic Medicine staff at the University of Minnesota in 2007.  Jeff was appointed Assistant Athletic Director/Head Athletic Trainer for Olympic Sports in 2021.  Prior to that, Winslow served as Head Athletic Trainer for Olympic Sports from 2018 – 2021, as an Associate Athletic Trainer from 2016-18 and as an Assistant Athletic Trainer from 2007-16.
Since 2009, Jeff has had clinical oversight of the Men's Hockey program and Hockey Cheer Team. From 2007-09, Jeff provided athletic training services to the Men's and Women's Cross Country and Track & Field teams.
Jeff attended Winona State University in Winona, MN and graduated in 2005 with a Bachelor of Science degree in Exercise Science with an Athletic Training emphasis.  He then worked as a Graduate Assistant Athletic Trainer at Syracuse University and graduated with a Master of Science degree in Exercise Science in 2007.
Winslow is a Certified Athletic Trainer (ATC) and MN State Licensed Athletic Trainer (LAT).  He is a member of the National Athletic Trainers Association (NATA), the Great Lakes Athletic Trainers Association (GLATA) and the Minnesota Athletic Trainers Association (MATA).  Jeff is proficient in Upper and Lower Body Active Release Techniques (ART®),  holds certification in Graston Technique® M1 & M2, Blood Flow Restriction training (BFR) and is a Certified Strength and Conditioning Specialist (CSCS) through the National Strength and Conditioning Association (NSCA).  Jeff has presented at numerous local and international conferences/symposiums.
Jeff, a St. Paul, MN native, currently resides in Lake Elmo, MN with his wife, Holly, and two children, Isaac and Lucy.