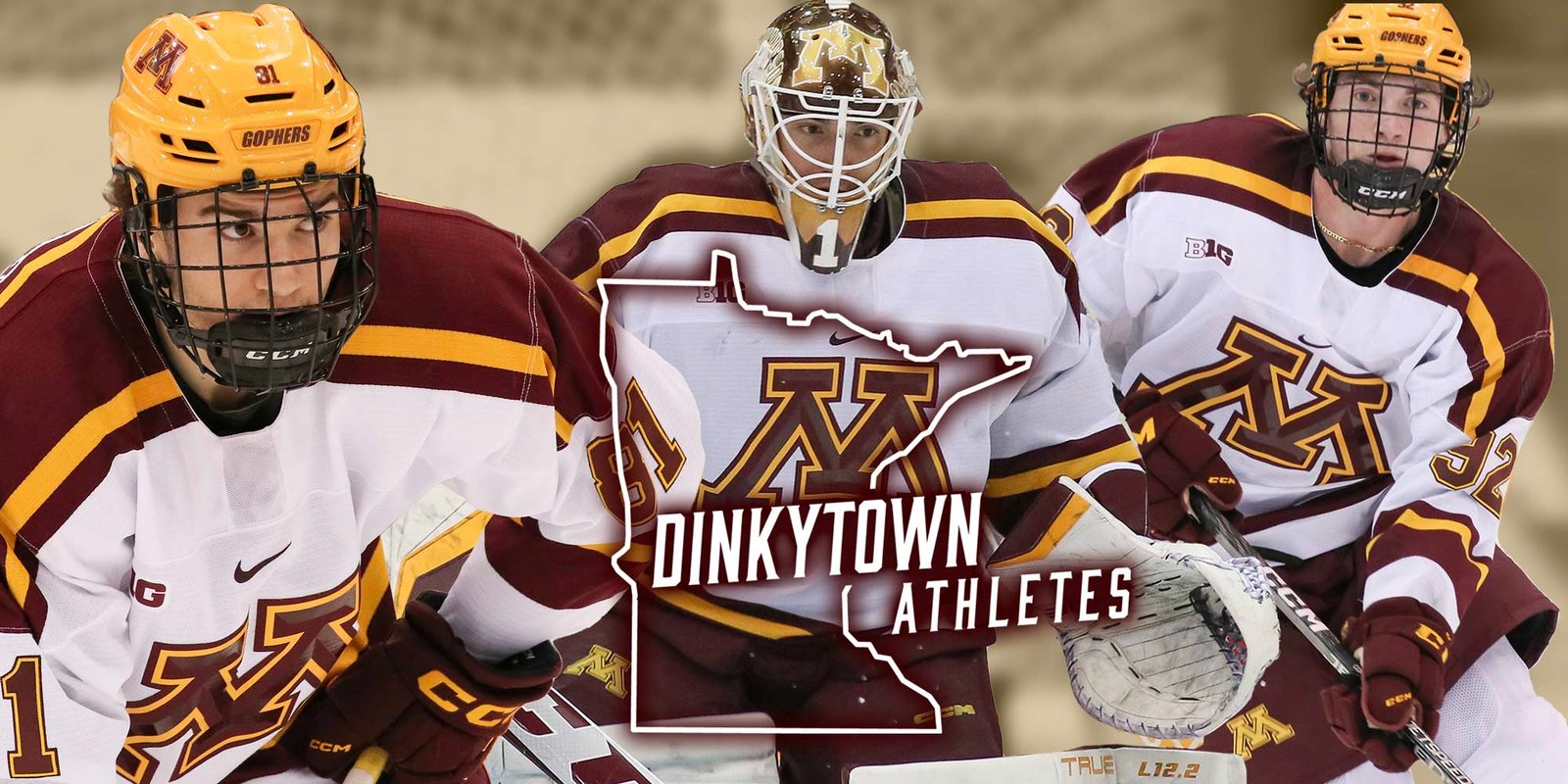 Gopher Puck Live is working with Dinkytown Athletes to encourage Gopher Hockey fans to support the Official Name Image and Likeness Collective of Gopher Athletics. Membership packages with Dinkytown Athletes can directly support men's Gopher Hockey student athletes.
When signing up be sure to choose a specific sport that you want to support. When users select Hockey (Men's), then all money from that contribution will stay with the men's hockey student athletes.
About Dinkytown Athletes
Dinkytown Athletes is a community of University of Minnesota athletics fans, alumni and supporters. Their organization was born as a result of recently passed NIL (name, image and likeness) legislation. NIL opens the doors for student athletes to promote themselves, and accept money in exchange for NIL approved activities. As an NIL collective, their charter is to help student athletes navigate NIL opportunities and help our local business community and fan base with never before seen access to our U of MN athletes. DinkytownAthletes.com
Their Mission
Dinkytown Athletes aims to support student-athletes at the University of Minnesota with NIL opportunities, educational resources, and post graduation career opportunities. Dinkytown Athletes' mission is to provide the rabid fan base with access to and experiences with their favorite Minnesota athletes. We are a purpose driven organization focused on maximizing business efficiencies and NIL opportunities for student athletes.
Where Do the Dollars Go?
There are a variety of factors determining which student-athletes are signed by Dinkytown Athletes and how much compensation they are allocated. Membership and donors can dictate which programs and athletes are added to the Dinkytown Athletes family. The business community also plays a part as they desire engaging athletes who can bring unique perspectives and a large diverse audience to their products and services.
"Dinkytown Athletes has been terrific for our student-athletes," said University of Minnesota Director of Athletics Mark Coyle. "They are growing by the day and are dedicated to supporting Gopher student-athletes through NIL engagement. I encourage all our fans to visit their website and look at the numerous ways they can support all of our student-athletes."
What percent goes to the athletes?
85% of your donations go directly to the athletes. As a core success factor, Dinkytown Athletes aims to keep operating expenses related to legal, marketing, IT, and other areas below 15% of total revenue. Finances are reviewed at an ongoing basis to ensure this goal is being achieved.