Minneapolis, MN – For six minutes straddling the first and second periods, the Gophers were unstoppable, scoring six goals between 17:37 of the first and 3:30 of the second to turn a 2-0 deficit into a commanding 6-2 lead.
For the rest of the game, Wisconsin had the better of the play. Thankfully for Minnesota, the mountain was just too tall for the Badgers to climb.
The Minnesota Gophers (14-3-1-2 Overall, 10-2-0-0 B1G) won their fourth game in a row Saturday by a 6-4 score to sweep the Wisconsin Badgers (6-11-1-0, 1-9-0-0) and extend their lead in the Big Ten standings.
It was Friday's 7-1 losers who came out firing in the first, building a 2-0 lead on a 5-on-3 goal and a rebound strike by 14:31 of the opening frame.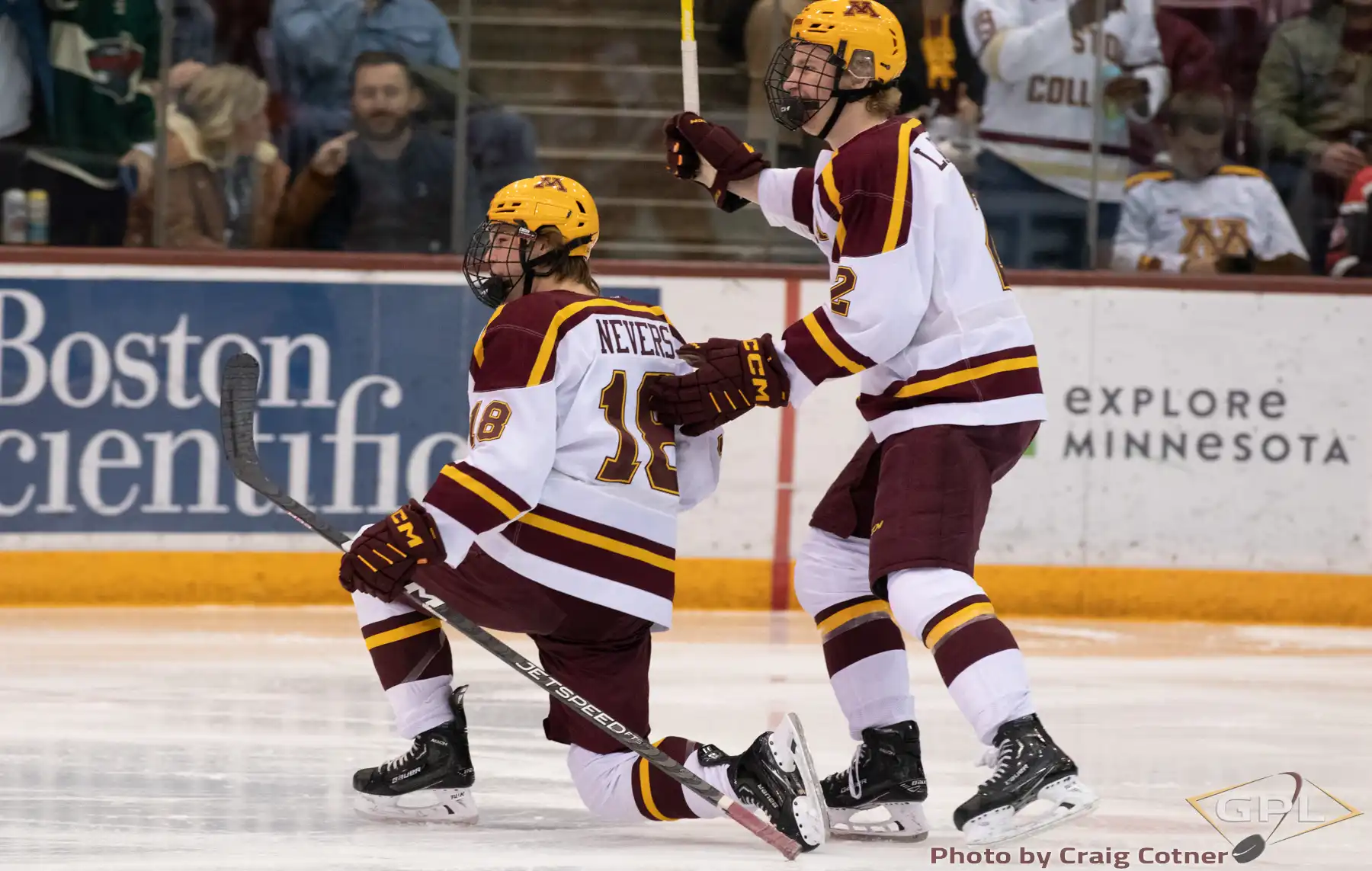 The game changed at 15:54 when Wisconsin's Charlie Stramel took a 5-minute major (and game misconduct) for headbutting Brock Faber on a scrum after the whistle. Faber took a roughing penalty for his efforts, but the Gophers turned on the gas after the major. Rhett Pitlick got the Gophers on the board during the four-on-four period at 17:37 before Faber got out of the box, and Jimmy Snuggerud scored just 30 seconds later on the man-advantage to tie the game at 2-2.
The backbreaking goal came at 19:59 and 9/10ths of a second, when Luke Mittelstadt just barely beat the buzzer on a wrister to put Minnesota up 3-2 heading into the break.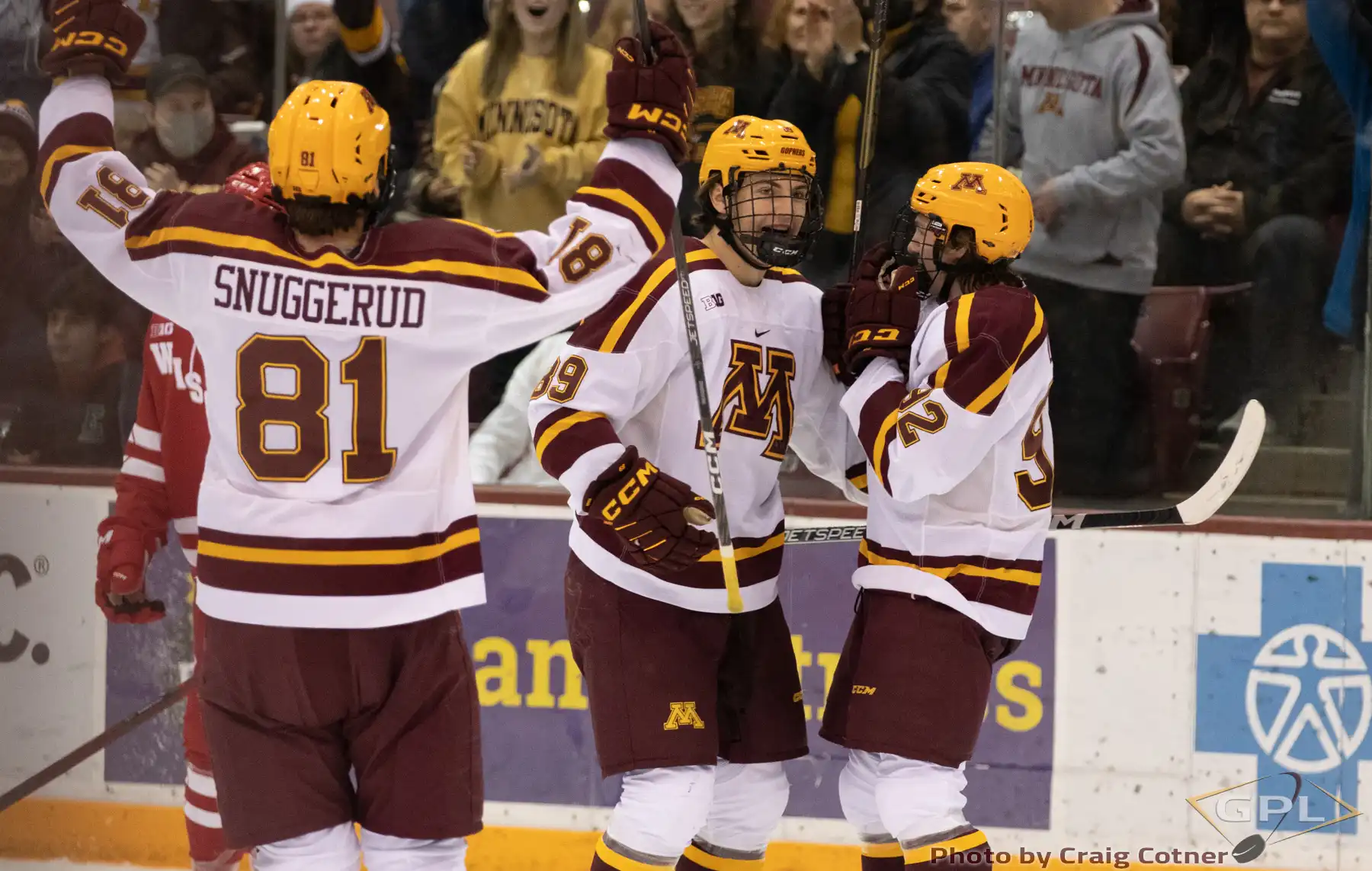 The Gophers tacked on three additional goals in the first 3:30 of the second period, with Mason Nevers striking on the extended major powerplay (Minnesota's third goal of the major) before Connor Kurth and Logan Cooley scored within 26 seconds of each other to give the Maroon and Gold a massive 6-2 lead.
Wisconsin didn't give up, scoring twice early in the third to make it a game, but the Gophers held firm through a Wisconsin powerplay and a shorthanded breakaway to skate away with the 6-4 win.
The win puts Minnesota at 30 league points, and with Penn State's loss to Notre Dame Saturday, the Gophers have a massive eight-point lead in the Big Ten standings heading into the holiday break. Michigan State sits third at 20 points.
The Gophers also go into the break in a strong position atop the Pairwise rankings.
Minnesota is off until the end of December, where the Gophers will take on the US U-18 Team and Bemidji State in exhibition contests before battling St. Cloud State in a home-and-home contest in early January.