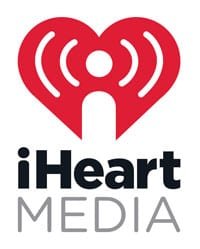 The University of Minnesota Athletics and iHeart Media announced on Tuesday that Gopher Hockey as well as Men's & Women's Basketball will be moving to iHeart Media for radio broadcasts.
For Gopher Hockey, this means they will be leaving 1500ESPN where they have been for many years over to KTLK 1130am. 1130 also broadcasts on a low powered FM station at 103.5fm on your radio dial as well as HD Radio at 100.3 HD-2.
I see this as an upgrade for catching the radio broadcast. You will be able to listen to an online stream that is much better than 1500ESPN. The 1500 stream was routinely 2-4 minutes behind the live action. We expect the iHeart stream to be much closer to live action.
As for the quality of the radio signal? I do not see an upgrade here. 1130am powers down at sunset and is tough to get just outside of the 494/694 loop at times. No different than 1500am. So don't expect much in that area.
You will be able to stream the games on the iHeart page for 1130 KTLK website or via iHeart Radio app for both Android & iOS to stream on your phone. The links for those streams & apps can me found on the GPL Media page.
Who will be calling the games? I'm thinking it will remain Wally Shaver & Frank Mazzocco on the call with Pat Micheletti mixed in at times. Wally & Frank are employed by Learfield, which controls all Gopher Sports radio broadcasts and will continue to do so. So, I do not see any reason why it will change. If it does, there will be a lot of angry folks out there.
What about conflicts with Gopher Men's Basketball? We will just have to wait and see how iHeart handles that. It was announced that select Men's Basketball games will be moved over to 100.3 KFAN when there are no conflicts with the Vikings or the Wild. So hopefully if KFAN is available when there is a hockey & basketball game on at the same time. When that is not an option, who knows what they will do. We'll just have to wait and see.
Overall, I think this change is a good change. The streaming options for iHeart/1130 are an upgrade over 1500ESPN. The terrestrial radio is a wash to a slight upgrade. Having the games on 103.5fm for those in the cities will be nice to have at night.
UPDATE: I just timed the lag from the live broadcast to the stream for 1130am KTLK. The stream is 1min, 20sec behind the live broadcast. Definitely an upgrade over 1500ESPN which was 2-4 minutes behind live at times.
UPDATE #2: 1130am is a class B station. They are 50,000 watts during daylight and 25,000 watts at night. 1500am is a class A station. Always at 50,000 watts. So tuning in the radio to listen to Gopher Hockey after sunset could be a nightmare!
UPDATE #3: Check out the nighttime coverage for 1130 vs 1500am… Not good for 1130.
1130 KTLK Nighttime Coverage: https://radio-locator.com/cgi-bin/patg?id=KTLK-AM&h=N
1500 ESPN Nightime Coverage: https://radio-locator.com/cgi-bin/patg?id=KSTP-AM&h=N