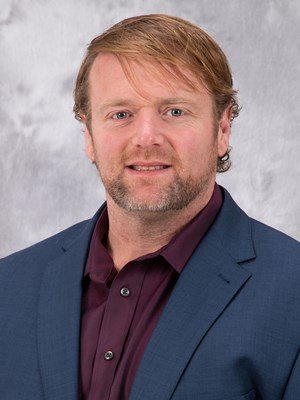 Cal Dietz joined the Athletic Performance staff at the University of Minnesota in 2000. He is currently an Associate Director of Athletic Performance and works directly with the Men's & Women's Ice Hockey programs. Dietz has worked with several programs over the course of his career with the Gophers including Men's Basketball, Men's & Women's Golf, Men's Swimming, Track & Field, Baseball and Wrestling. Dietz's athletes and teams have achieved numerous accolades including 11 NCAA National Championships, 35 B1G/WCHA Championships. 540+ All-American honors, 30 B1G/WCHA Tournament Championships, 22 NCAA Final Four appearances and several Olympic and World Championships.
The Shelby, Ohio native earned his Bachelor's degree in Physical Education from the University of Findlay in 1996. Dietz was a 2-sport athlete at the University of Findlay and was part of 3 National Championships: 2 with Football and 1 with Wrestling. He was a 2 time NAIA All-American in Football and was the NAIA National Duals MVP in Wrestling. He was the NAIA College Sports Magazine Athlete of the Year in 1995 and was inducted into the University of Findlay's Hall of Fame in 2005.
Dietz was a Graduate Assistant Strength & Conditioning Coach at the University of Minnesota and completed his Master of Education degree in 2000. Dietz worked with the Gopher Football program and assisted with a majority of Olympic sports during his time as a GA.
Dietz worked briefly at the University of Findlay as the Strength Coordinator and oversaw 26 Men's & Women's teams prior to his return to Minnesota. He also was the Offensive Line coach with the Football program, coordinated the university's fitness center and taught strength and conditioning classes.
Cal is a Certified Strength & Conditioning Specialist (CSCS) by the National Strength & Conditioning Association (NSCA) and is certified in Reflexive Performance Reset (RPR).