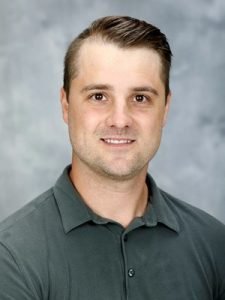 Gopher Hockey alum Ben Gordon enters his fifth season as an assistant coach for the Maroon & Gold in 2022-23.
The 2020-21 season saw Gordon help the Gophers capture the Big Ten tournament title and return to the NCAA tournament for the first time since 2017 while the program won its first NCAA game since 2014 to earn an appearance in the NCAA West Regional Final.
Gordon and the Gophers improved on the performance the following year in 2021-22 — winning the Big Ten regular-season championship and advancing to the NCAA Frozen Four for the first time since 2014.
A native of International Falls, Minn., Gordon returned to the University of Minnesota after serving as the associate head coach for the Chicago Steel in the United States Hockey League (USHL) during the 2017-18 season. He previously served on the Gophers staff in 2016-17 as director of hockey operations when the Maroon & Gold claimed the 2017 Big Ten Regular-Season Championship and helped the Tri-City Storm capture the 2016 USHL Clark Cup as an assistant coach in 2015-16. Gordon's first foray into coaching came during the 2014-15 season as an assistant coach and later as interim head coach at St. Scholastica in Duluth.
Gordon was a four-year letter winner with the Gophers from 2004-2008 and recorded 98 points (39 goals, 59 assists) in 148 career games. The forward helped Minnesota to back-to-back regular-season conference titles in 2006 and 2007 while the Maroon & Gold added a conference playoff title in 2007. Gordon was named the team's Dr. V. George Nagobads Unsung Hero in 2006. Following his college career, he played in 362 professional games with 380 points over six seasons before transitioning to coaching.