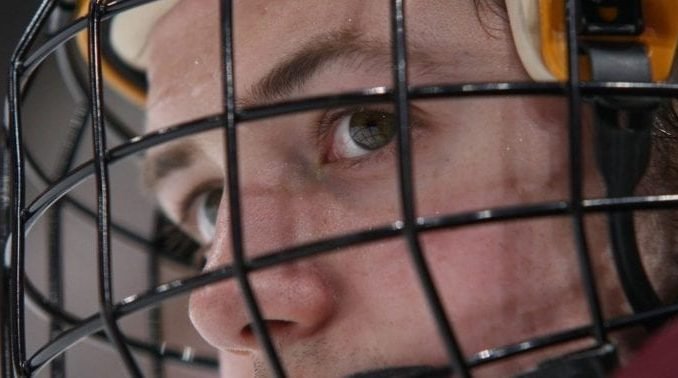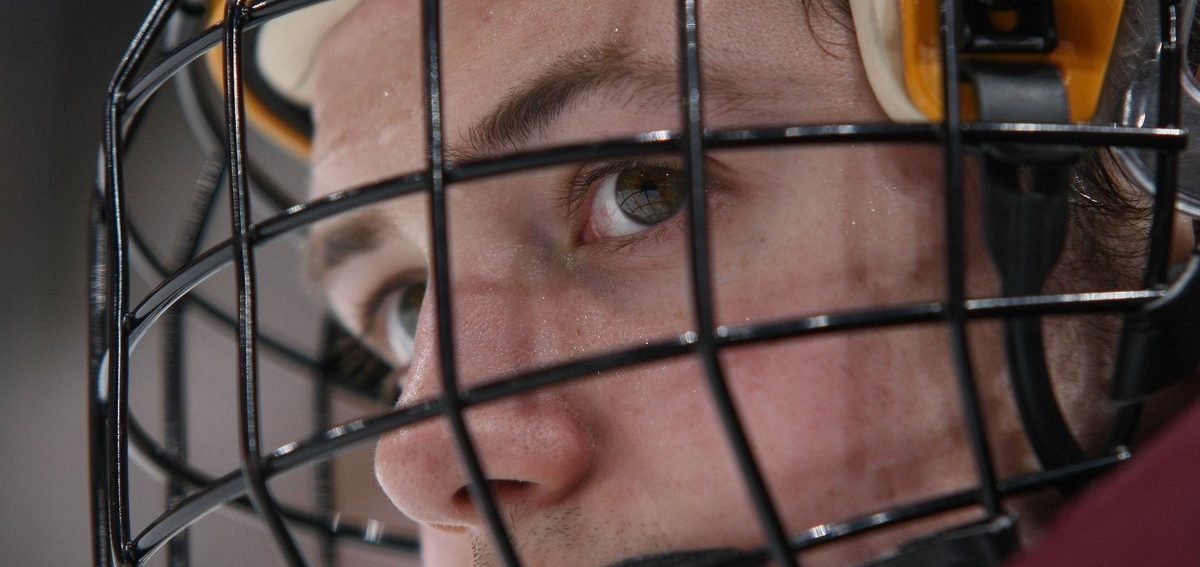 Minneapolis, Minn. — Penn State came to Mariucci Arena with the nation's highest scoring offense, but Minnesota swept them back to Happy Valley following up Friday's 5-1 win with a 5-2 Saturday victory in front of 9,963.
Leon Bristedt led the Gophers with his first collegiate hat trick, Brent Gates Jr. scored his 12th goal of the season, Taylor Cammarata tallied his third of the season, and Eric Schierhorn made 38 saves in the victory for #7 Minnesota (17-7-2, 8-2-0-0).
"Give them a ton of credit–they finished," said Penn State coach Guy Gadowsky. "They had some beautiful goals, you can't fault Peyton Jones at all because they finished, they made some great plays, that's why they're Minnesota."
Bristedt's second goal of the night came on the power play via one of the top assists of the season from Cammarata.
"You just look at that pass over three sticks to me back door–that's a high class, NHL pass, I don't think anyone else on our team can make that pass. He brings something else, he brings that down on the goal line or whenever we rotate," said Bristedt. "Looking at his last five, six, seven games–he's starting to bring the old Cammy, playing hard, playing great, especially getting points and making the guys around him better."
Bristedt became the Gophers sixth double digit goal scorer of the season by by getting his 9th, 10th, and 1tth goals, but coach Don Lucia said he wasn't the only senior he was impressed by in the win over #6 Penn State (16-6-2, 5-4-1-0).
"I was really happy with Cammy and Reilly. If we get them to continue to play like that it's going to certainly give our team a boost the last third of the season," said Lucia. "They're seniors they've been through it. We want nothing more than those guys to close out their careers with their best hockey, and hopefully tonight is an indication that will continue."
The Nittany Lions started the game more assertive Saturday and quickly showed why they lead the nation in goals per game, 4.41, and shots per game, 48. Alec Marsh got them the opening goal 8:14 into the first and David Goodwin regained the lead for them :41 into the second. They attempted 62 shots at Schierhorn's net Saturday and sent plenty of bodies toward the blue paint.
"They were good at getting traffic in front of me, it made my life a little difficult a couple times," said Schierhorn. "I thought I did a better job this weekend than the past looking around screens, but they definitely made it hard on me."
The win allowed Minnesota to keep pace with Wisconsin atop the Big Ten Standings with 24 points each, and moved the Gophers to #4 in the PairWise Rankings behind Minnesota Duluth, Denver, and Boston University. The Gophers will be on the road the next two weekends travelling to Ohio State and to Penn State, and bring with them a squad clicking on special teams and getting steady goaltending.
"My confidence is growing and so is our teams, we just keep working on the little things in practice, and you can see it every weekend we're getting better and better," said Schierhorn. "We're learning how to put two good performance together back to back."