Gopherguy05
::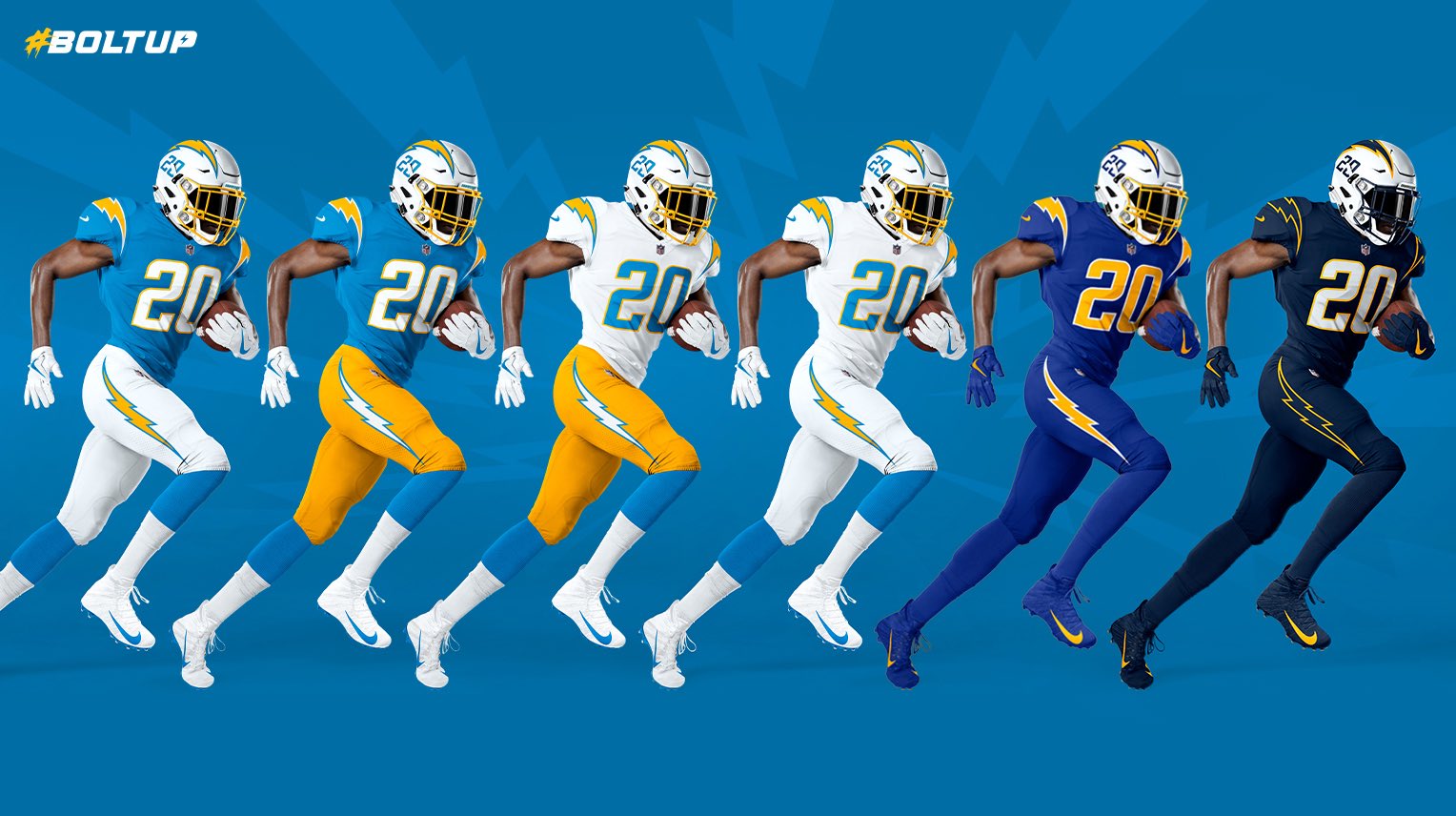 https://pbs.twimg.com/media/EWIdOeOWkAE-78D?format=jpg&name=large" />
I really wish they didn't have the numbers on the helmets, makes it too busy IMO. These are frustratingly close to being really great.
My favorites are definitely the bookends. The powder blue with white pants is great, and the dark blues with the outlined bolt is pretty cool.

I thought the NFL severely limited the number of uniforms that can be used during a season?

It's more the helmets since those need to be perfectly form fitted. Swapping out jerseys and pants has always been fine.