Kelly Red
::

Here is your list of the new State Fair foods coming this year
https://www.mnstatefair.org/new-this-year/food/

Sidecar Sandwich
Thick-cut cognac-infused bacon smothered with Cointreau and citrus marmalade, layered with melted havarti, smoked Gouda and aged cheddar, served on toasted sourdough bread and garnished with fresh orange slices.
The Naughty Biscuit
Smoked pork belly topped with beer cheese sauce, arugula, pickled red onions and candied jalapeños served on a buttermilk biscuit.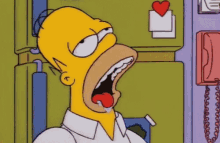 https://media.tenor.com/images/b5ac49a97879393d0b053e6d79680c7b/tenor.gif" />

I have to say the Sidecar (my personal favorite cocktail) Sandwich and the Cucumber Jalapeño Limeaide would be my top picks.
I'm not a big sweets person so most of those desserts look disgusting to me, but I'm all in for pork and something tart.